Take advantage of Trader Workstation's Merger Arbitrage tool,
which lets you trade stocks when a merger or acquisition offer is announced.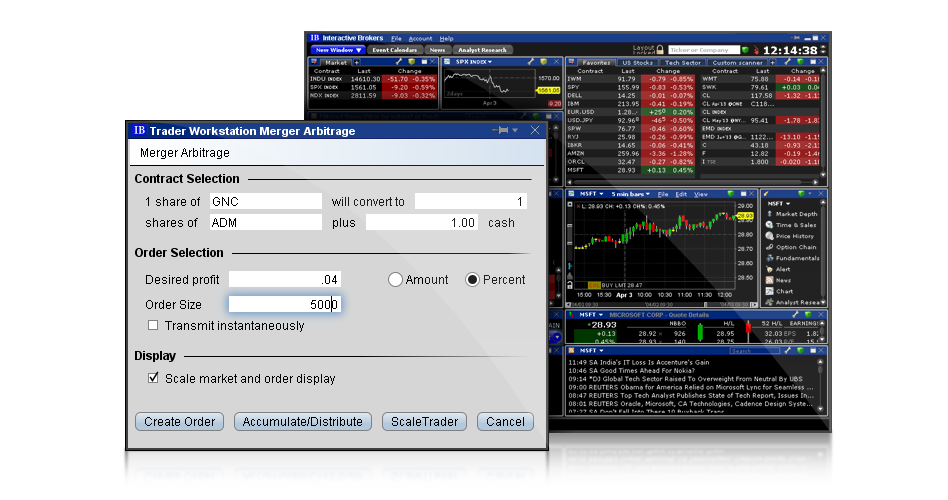 TWS Merger Arbitrage supports the following types
of mergers and acquisitions:
A cash merger, where an acquirer proposes to purchase the shares of the target for a certain price in cash.
A stock-for-stock merger, where the acquirer proposes to buy the target by exchanging its own stock for the stock of the target.
TWS Merger Arbitrage offers traders
the following benefits:
Quickly and easily create a combination order for an anticipated merger between two companies from a single window.
Create the order on a Quote Monitor, or manage the order in a more sophisticated TWS trading tool, such as Accumulate/Distribute or ScaleTrader.
Scale the market data to display the price of the combination per share of the company being acquired.